At 5pm on Friday 23rd September, in the cocktail bar at the Grand Hotel, Scarborough, as part of the Grimbold Books Triple Header Launch at Fantasycon-by-the-sea… The North Will Rise Again. Again.
That's right folks, there's just over two weeks a mere handful of days before The High King's Vengeance bursts into the world. And if you can't make it to Scarborough, don't worry – you can preorder both paperback and ebook now via Amazon and have them delivered direct! Or, just as thrillingly, you can go into Waterstones and ask them to order it in for you.
There's several good reasons for picking a copy up in person of course, not least of which is that I'll be signing and reading! Plus, and this is a biggie, it's the Triple Header – The Summer Goddess, by Joanne Hall, and The Book of Angels, by AJ Dalton, are being launched at the same time. Who knows what might happen?
And THERE WILL BE BADGES. Limited edition Team Rais and I Am The Heir To The North badges, your choice! All you have to do is turn up…
And did I mention the hardbacks? No? Oh, just wait….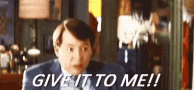 After that, on Sunday 25th September, I hope you'll join me on the edge of your seat to find out how Heir to the North fares in the British Fantasy Awards. I'm up for Best Newcomer alongside Marc Turner, Zen Cho, Peter Newman, and Becky Chambers – and having read all the whole shortlist over the summer, I have to admit that I feel like a real outsider. Whoever takes this one will thoroughly deserve it.
See you in Scarbie!