Jack Teng? Who he?
Long story short, he's the author of a new and rather spiffy SF novel from Grimbold Books. You can find him on the twitters at @MyBossIsADroid, and over here at his own site, or on the wild streets of Vancouver chasing down replicants and answering only to the name K. Possibly.
That book, of course, is this one: The Promise of a Battered Moon. It's out now at all sorts of Amazons.
A planet-killer asteroid is hurtling to Earth and everyone is freaking out. But not Manon Fontaine. She knows what the asteroid really is and it's hers. Once she controls it, she'll revive the world's post-war economy and also her mother's mining company. But first, she needs to navigate family betrayals and kidnapping attempts before she can finally determine her own fate.
Meanwhile, Ann Wilson, an augmented Union super-soldier, has been having problems (beyond the mental strains of indiscriminate killing): her last targets were blown up with fractional deuterium devices, and made things very messy. Ann hates messes. What she hates more is a commanding officer who jerks her around and then sends her, of all places, to Luna City. Little does she know she's conducting illegal missions to gain control of the asteroid.
In the middle of it all, is Eric Lin, a Union-born-Chinese thruster mechanic. Because of the war with the PPA, he's been ostracized and forced off-planet to Luna City and the orbital colonies. All he wants is to be accepted and left in peace. This apparently is too much to ask, as both the Union and the PPA send soldiers to drag him away for the-hell-knows what. The reason is in fact that he holds the key to controlling the asteroid.
Amidst traitorous double-agents and assassinations, Manon, Ann and Eric's paths collide, leaving a wake of destroyed orbital stations and rampaging mobs, ultimately leading them into a confrontation on the moon.
If that doesn't sound like Gareth L Powell-sized fun, then you plainly need to read it again. Or, go forth and hear from the man himself, below!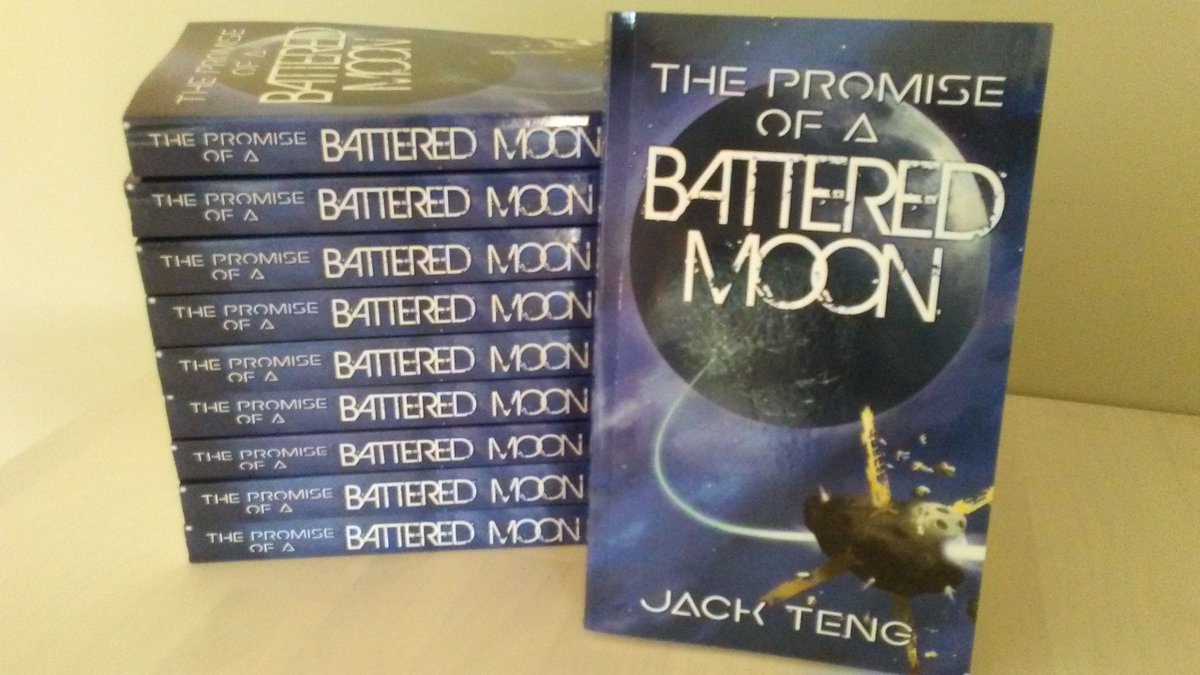 So, this story you've written. What's it about? Why should I interrupt my nap-time to read it?
It's about my horrible ex-partner and a huge asteroid coming to destroy the planet!
Actually, both are true, but the book is about three characters related to an asteroid that suddenly appeared and is threatening to destroy the planet. One of them is a super-assassin named Ann, who's slowly going insane. The other is Manon, a French-Canadian trying to rebuild her family's business. And the last is Eric, who doesn't understand why two superpowers are trying to kill him and are willing to kill his friends and destroy his former satellite home to do it. Their fates are intertwined as they all are brought against their wills to the Luna City. (Also, Eric's ex-girlfriend may or may not have been inspired by my ex! Ah, the sweetness of spite!)
Where do you get inspiration? Where did the ideas for your latest novel come from?
Good question! My inspiration often comes from a mix of the news and my life. For example, I grew up in Quebec and many of my friends are French-Canadian, so I thought it would be fun to weave them in. I already mentioned my ex-partner though.
The biggest inspiration comes from my addiction to reading the news every day. It's a very small spoiler to say this, but one of the key reasons why the asteroid is of interest to people in the book is because it contains a large hoard of rare earths. In the book, the planet's rare earth supply has been almost depleted, which has caused the world economy to tank. So whoever manages to control the asteroid and the rare earths it contains will be able to restart the economy and be very very rich. In our times, we're starting to see some battles over certain minerals like cobalt and lithium, which are essential for batteries. I just took that idea and put it in an asteroid!
What are your plans to conquer the world?
I will make fill the world with delicious ferments! Mooohahahahaha! Seriously though, my partner and I really enjoy making fermented foods like sauerkraut, kimchi, kvass, bread, natto, miso… hell, you name it we probably fermented it. One day everyone will love deliciousness of the partially rotten food!
What research rabbit-holes have you been down while writing? What was the most interesting, or the most tedious?
One of the more complicated topics I was looking into was how to terraform the moon. I was very saddened when I learned that the moon's gravity just couldn't support an atmosphere. But then I thought about whether it could be an atmosphere with different gases, and then… I had to abandon the project because it was getting ridiculous.
How often do you provide a cat sleeping spot- I mean, write? Do you have a comfy chair and a routine, or do you freelance cat-nap style?
I'm usually pretty regimented when I write. I often try to squeeze in 500 words in the morning and then 500 words in the evening. This way I can target about 7-8000 words a week.
When you're not writing, what do you spend your time doing? Besides looking at cat pictures on the internet, obviously.
Usually cooking and experimenting with food! For my birthday this year, I'm most excited about what I'll be cooking up. It's an interesting, roundish body part and there are two of them, but they're not eyeballs or kidneys. Can you guess what it is? I'll be cooking it in pork lard flavoured with sumac, and I'll be eating them with smashed potatoes cooked with hops-butter! YES!
Is there anything you've read/seen recently that would be worthy of my attention?
I really enjoyed Maggie Shen King's An Excess Male. Brilliant!
Because my bosses Grim and Bold brought me this interview – along with half a vole and what I sincerely hope is only a hairball – they've got a few questions of their own…
Cats. Fabulous, or completely fabulous?
Utterly fabulous!
What's your second-favourite food? Because obviously you are a human of taste and discretion, and therefore your favourite is tuna.
Tomato sauce
Bold's bow tie: excellently stylish, or rather dashing?
Dashing!
On a scale of 'excellent' to 'needs more practise', how good are you at giving ear scratches?
Peerless